Welcome to Chauffour,
we are in a small hamlet, surrounded by gently

rolling hills, sunflower fields and vineyards. The nearest villages, Allemans and St.Severin, are 4km away, and more facilities can be found 10km away in Riberac and Aubeterre sur Dronne (we are 70km from Bergerac airport, 110km from Bordeaux airport).

At Chauffour you can stay in a beautiful 17th century Farmhouse (4/5 bedrooms) with many original features , or a cosy Barn (3 bedrooms). Both properties have polished wooden and terracotta floors and beamed wooden ceilings. A large group can rent both, or they can be rented separately and still provide privacy. We live discretely in a small cottage on site and therefore are always available for enquiries and help. All properties are situated around a .75 acre garden.
We also manage La Petite Maison, a pretty 3 bedroom cottage with private pool situated 1km from Chauffour, on the edge of the hamlet of Porbutou les Brande.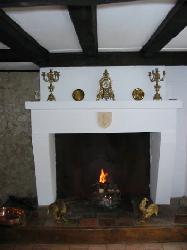 Relax by the fenced pool with a good book and a glass of wine, or have a game of badminton or boules on the lawn. If the sun gets too hot, retire to the cool of the house and watch one of the 100 videos available or satellite TV.
If you just want to relax, we can cook for you dinner on arrival and gourmet dinners!!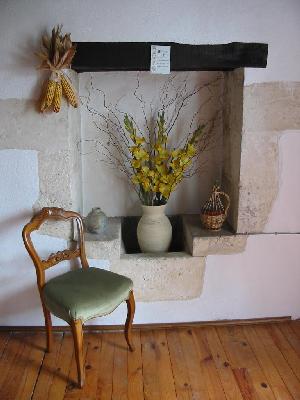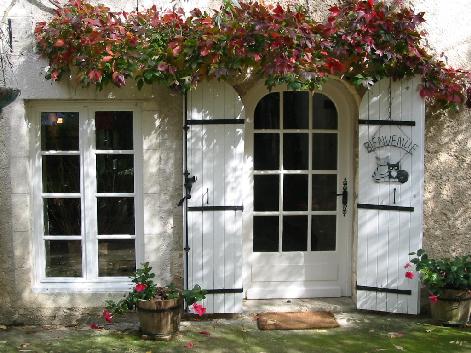 call +33 553902672 or email: info@chauffour.com
Links:
Perigueux Railway Station Car Hire available from France Car Hire, pick up your hire car directly from Perigueux Railway Station.
Bergerac Airport Car Hire available from France Car Hire, pick up your hire car directly from Bergerac Airport.